Civil Engineering
Civil Engineering is the cornerstone of our company.
We combine our familiarity with Florida's unique physical characteristics and regulatory environment with comprehensive engineering services to create tailor-made solutions for our clients.
At Tillman and Associates, we utilize the latest civil engineering design software to create the most cost effective solutions for your project. Each project is then value engineered to take into consideration several factors, including construction costs, expected lifetime of design, and ease of maintenance. During construction, we understand that changes in the field may be necessary. We make it a point to provide solutions and plan revision quickly in order to keep construction moving smoothly.
Civil Engineering Services:
Master Stormwater Modeling, Planning & Design
Innovative Stormwater Design Alternatives
Floodplain Determination, Mitigation & Permitting
FEMA Map Amendments
Digital Terrain Modeling & Earthwork/Grading Design
Borrow Pit Assessment & Design
Master Utility Planning & Design Wastewater Collection System Planning & Design Water Distribution System Planning & Design
Reclaimed Water Distribution Planning & Design
Master Roadway Planning & Design
Preparation of Construction Plans & Specifications
Land Planning & Site Development Services
Local, State & Federal Permitting
Cost Estimating & Take Offs
Design-Build
Bid Package Preparation
Bid Evaluations
Construction Administration Services
Expert Witness Services
GIS Analysis
Areas of Expertise and Project Examples:
Residential Projects
On Top of The World Communities- Renaissance (Ocala, FL)
On Top of the World Communities-Providence Area 1 (Ocala, FL)
Adena Springs- Phase 1 (Ocala, FL)
Recreational
Adena Springs Golf and Country Club and Tennis Courts (Ocala, Fl)
The Villages (Sumter County, Fl)
On Top of the World Communities- Candler Hills Golf Course (Ocala, Fl)
On Top of the World Communities- Arbor Club and Tennis Courts (Ocala, Fl)
On Top of the World Communities- Stonebridge Clubhouse (Ocala, Fl)
Rotary Sportsplex (Ocala, Fl)
 Commercial
IMRT Center (Wildwood, Fl)
CR 484 Hampton Inn (Belleview, Fl)
Dollar General (Summerfield, Fl)
Enterprise Medical Center (Orange City, Fl)
Palm Coast Medical Center (Palm Coast, Fl)
Institutional
Spring Hill Retirement Residence (Spring Hill, Fl)
Oxford Retirement Residence (Wildwood, Fl)
St. Marks the Evangelist Church (Summerfield, Fl)
7th day Adventist Church (Belleview, Fl)
Open Bible Lutheran Church (Lady Lake, Fl)
Spruce Creek Maintenance Expansion-Marion County BOCC (Summerfield, Fl)
Industrial
Cone Distribution Center (Ocala, Fl)
Adena Springs Maintenance Facility (Ocala, Fl)
Tarmac Batch and Block Plant (Tavares, Fl)
Roadways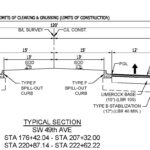 CR 103 Improvements (Wildwood, Fl)
CR 42/ US 301- FDOT Turn Lanes (Summerfield, Fl)
Kingsland Road Improvements (Ocala, Fl)
NW 44th Avenue (Ocala, Fl)
Marion County- SW 40th/ 49th Avenue Improvements
Utilities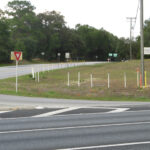 Dollar General Water Treatment Plant (Summerfield, Fl)
CR 42 Forcemain Extension-Marion County BOCC (Summerfield, Fl)
IMRT/Oxford/Bellwether Master Lift Station (Wildwood, Fl)
Marion Crossings- Master Lift Station (Ocala, Fl)
Stormwater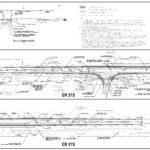 The Villages, District 9 and 10 Master Stormwater Design (The Villages, Fl)
Golden Ocala- FEMA (Ocala, Florida)
Rainbow Park Stormwater Pond Retrofit-Marion County BOCC (Ocala, Fl)
C & K Wildwood Phase 1 and 2 at Turnpike/US 301 (Wildwood, Fl)