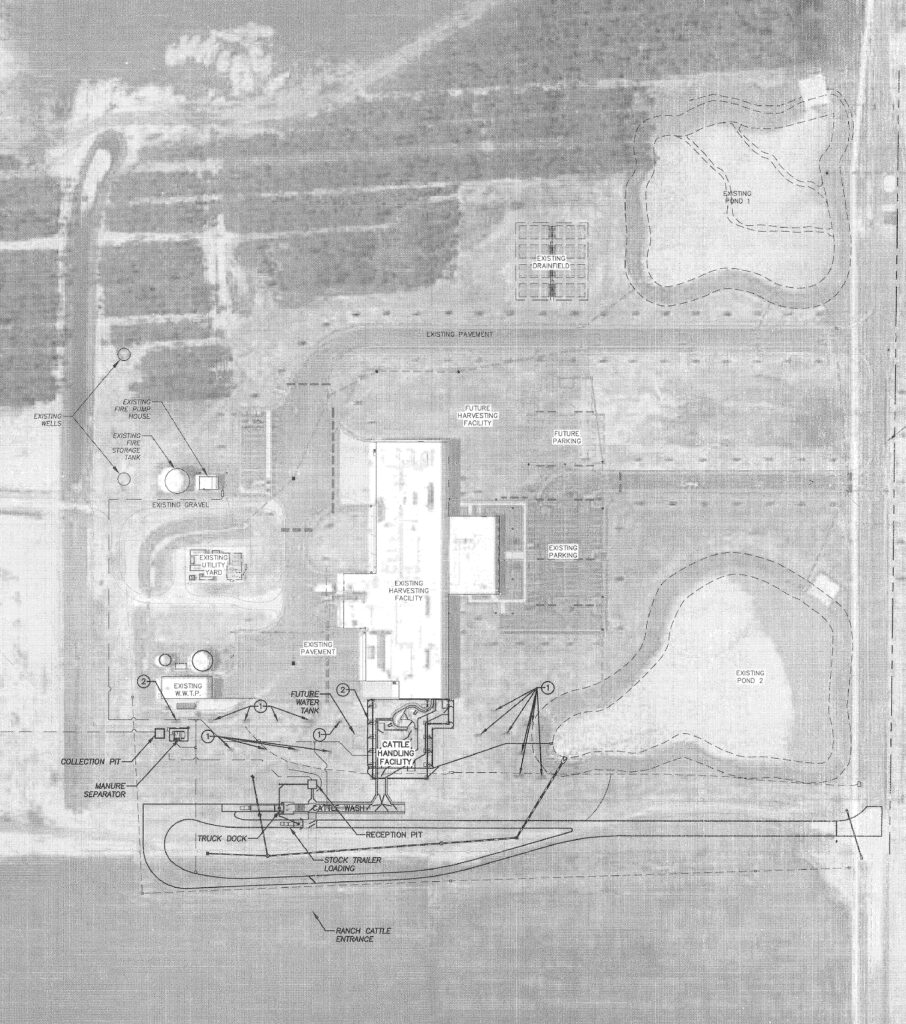 Project Owner & Developer: FM Meat Products, LP / Rick Moyer
Project Location: Marion County
Project Area: 27.29 Acres
Permitted Through: Marion County, FDEP
Adena Meat Products is an existing industrial beef harvesting facility located within the 30,000+ acre Adena Springs Ranch in northeastern Marion County.  Tillman and Associates Engineering served as the civil design and site permitting team lead for the project additions.  Design responsibilities included site layout, parking and driveway geometrics, mass and final grading, stormwater design, and wet and dry utility extensions.  Site additions included concrete cattle pens covered by a metal building, looped gravel roadway for traffic circulation, overhead cattle wash and cattle pens wash-down collection system (i.e. tanks, valves, wash-down hoses, collection pits, pumps, manure separator, sedimentation/holding lagoons, and spray irrigation system).  Responsibilities included project management, sub-consultant coordination, construction plan design and permitting with FDEP (Submerged Lands and Environmental Resource Division, Drinking Water Division, & Industrial Waste Division) and Marion County (special use & site plan).