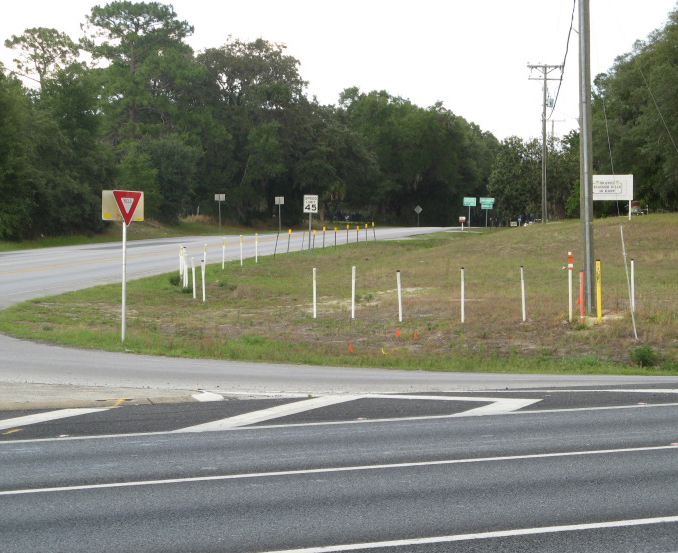 Project Owner & Developer: Marion County Utilities
Project Location: Marion County
Project Area: 23900 LF 12″ PVC FM and 3037 LF 14″ HDPE FM
Permitted Through: SWFWMD, FDEP

The CR 42 Sanitary Sewer Force Main Extension project provided for the placement of a 12" PVC force main for 4.5 miles along the south side of county road 42 from just east of the railroad track near US 301 to the intersection of SE 115th Avenue in Marion County. This project entailed coordination with multiple existing utilities due to tight right-of-way constraints. It also entailed several directional bores including one under US 441. The permitting agencies were Marion County, the Florida Department of Environmental Protection and the Florida Department of Transportation.