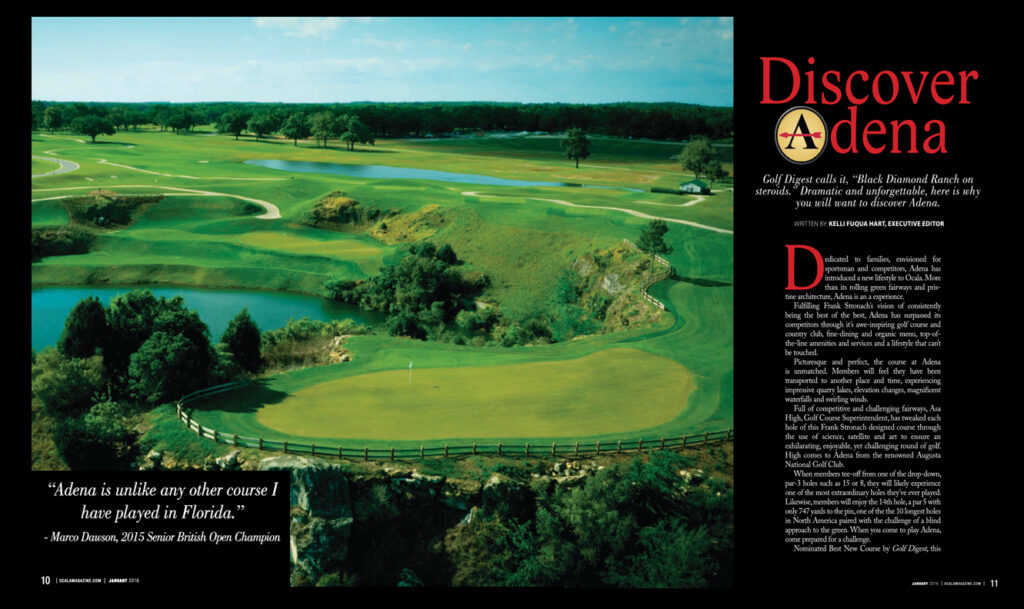 Project Owner & Developer: Ocala Meadow Farms LTD. / Matt Baker
Project Location: Marion County, Florida
Project Area: 50.13 Acres
Permitted Through: Marion County, FDOT, SJRWMD
This 1,200 acre mixed use development designed around a previously active limerock quarry. The first phase located around the quarry consists of 660 acres that includes an 18 hole golf course, a 52,000 s.f. clubhouse, 1 acre single-family golf course lots, and 5 acre single-family equestrian lots.
Due to the existing site features of the quarry lakes and the unique landscape features, this project was designed with low impact development techniques to minimize the nutrient leaching into the groundwater and re-use stormwater runoff and greywater for irrigation purposes.