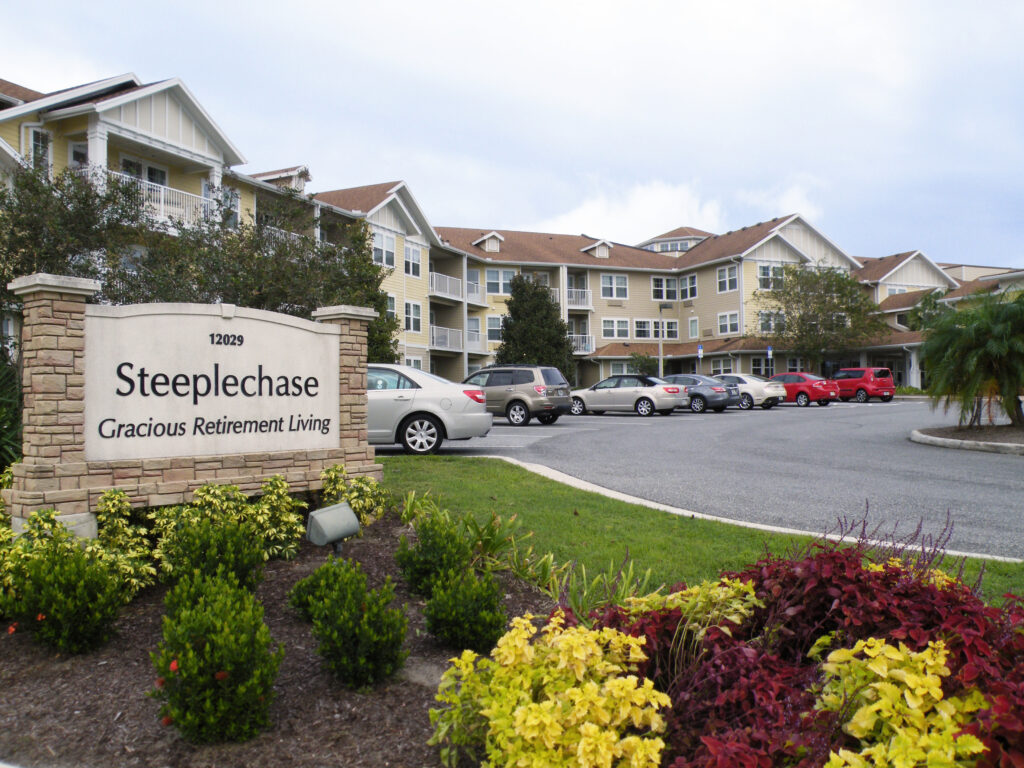 Project Owner & Developer: Sumter Retirement Residence, LLC / Barton G. Colson, President
Project Location: Sumter County, Florida
Project Area: 6.7 Acres
Permitted Through: City of Wildwood, Sumter County, SWFWMD, FDEP
The proposed Wildwood Retirement Residence project is a 44,205 square foot retirement residence located in Section 8, Township 18S and Range 23E.  More specifically, the project is located on the northeast corner of the intersection of Powell Road and CR 142 in Sumter County, Florida.   The design consists of two stormwater management facilities on the 4.65 acre parcel to store and treat the runoff from the retirement residence to be construction on the property.  The site is located in the Little Johns Creek Drainage Basin (WMID #1344) which ultimately flows to the Withlacoochee River.  According to SWFWMD drainage inventory data, this basin is defined as an open basin and open basin design criteria has been used.
The post developed land use types are:  building, roadway, open space, and retention area.  The basin curve number and stage-storage volumes are included in this report.  There are no wetland areas associated with this project.  The proposed on-site retention areas will still be owned and maintained by the retirement residence.