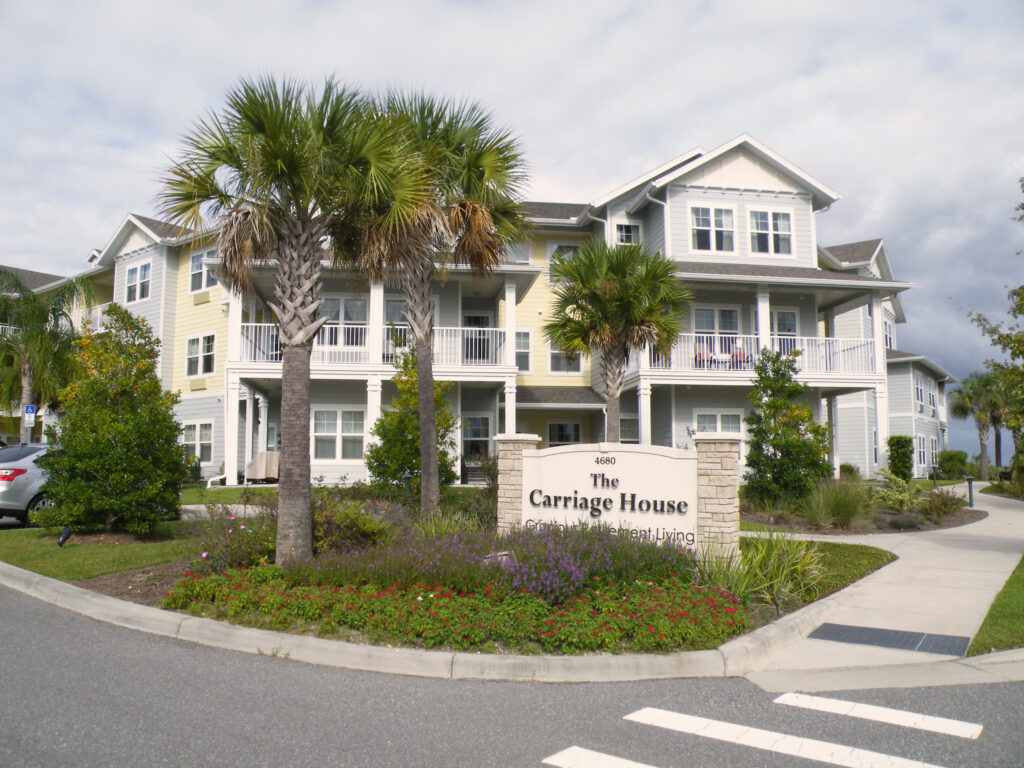 Project Owner & Developer: Harvest Development LLC / Norman L Brendan
Project Location: Sumter County, Florida
Project Area: 5 Acres
Permitted Through: City of Wildwood, Sumter County, SWFWMD, FDEP
The proposed Oxford II project is a retirement residence located in Section 8, Township 18S and Range 23E.  More specifically, the project is located on the east side of CR 103 behind the IMRT center.   The designs consist of a redesign of a permitted subdivision that has been adjusted to allow for a proposed 5.85 acre retirement residence to be constructed at the south western edge of the overall subdivision and 6.89 acres of future development to the north.  This reconfiguration required adjustments to the roadways and landscaping areas.  The site is part of a closed drainage basin.
The post developed land use types are:  building, roadway, open space, and retention area.  The basin curve number and stage-storage volumes are included in this report.  There are no wetland areas associated with this project.  The proposed on-site retention areas will still be owned and maintained by the retirement residence.