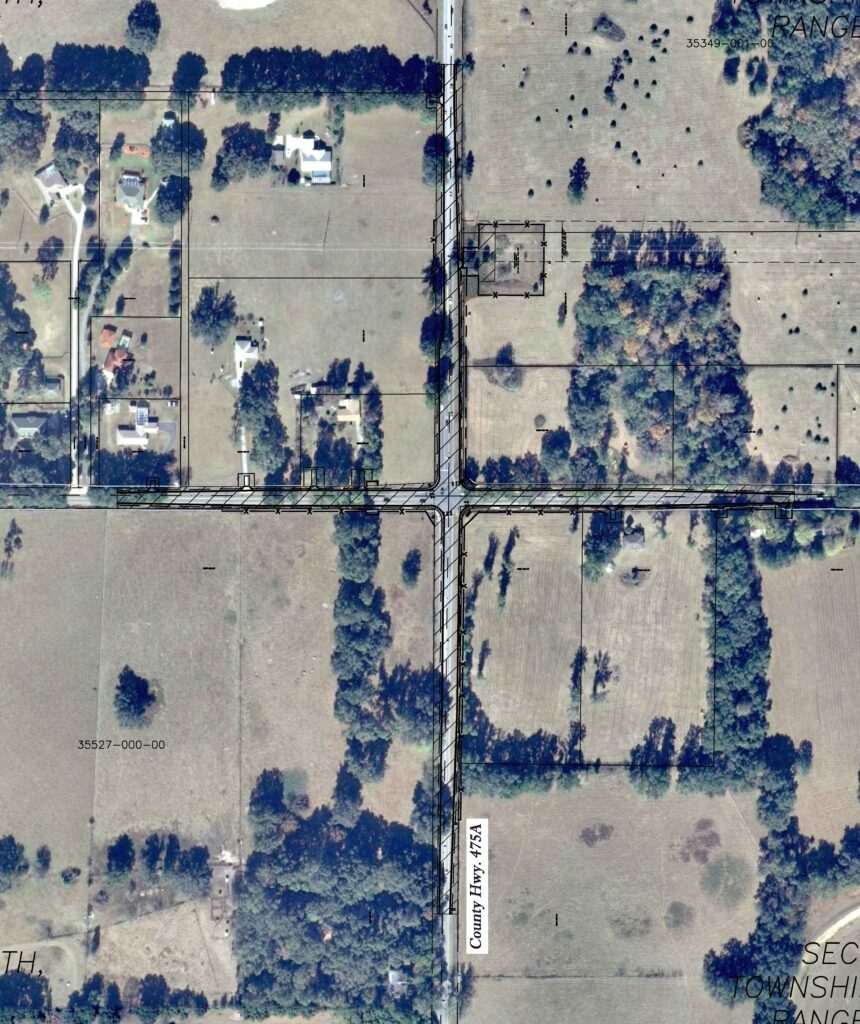 Project Owner & Developer: Marion County BOCC
Project Location: Marion County
Project Area: Intersection SW 66th Street & CR 475A
Permitted Through: Marion County, SJRWMD
Served as the design and permitting team for the Marion County SW 66th Street at CR 475A Improvements project.  The existing roadway consists of 3,736-lf of 2-lane rural section roadway with minimal conveyance systems and an undersized stormwater retention system.  The project area had been previously analyzed as part of a Floodplain Analysis for SR 200 Watershed (L463).  The project scope includes design and permitting of an urban roadway section (elevated out of the floodplain) with turn lane additions and an expanded stormwater management facility for compensating storage and flood relief.
George Horton and Larry Martin were responsible for extracting the contributing drainage basins, Green and Ampt parameters, node stage areas, percolation links and other parameterized features from the existing SR 200 WMP geodatabase to develop a pre-development ICPR base model.  The base model was then updated with survey data to accurately reflect the roadway weir elevations and pond stage area relationship.
Responsibilities include progress design and coordination meetings with Marion County, Marion County site plan approval (internal review), St. Johns River Water Management District (SWFWMD) Environmental Resource Permitting, and construction coordination and inspections.