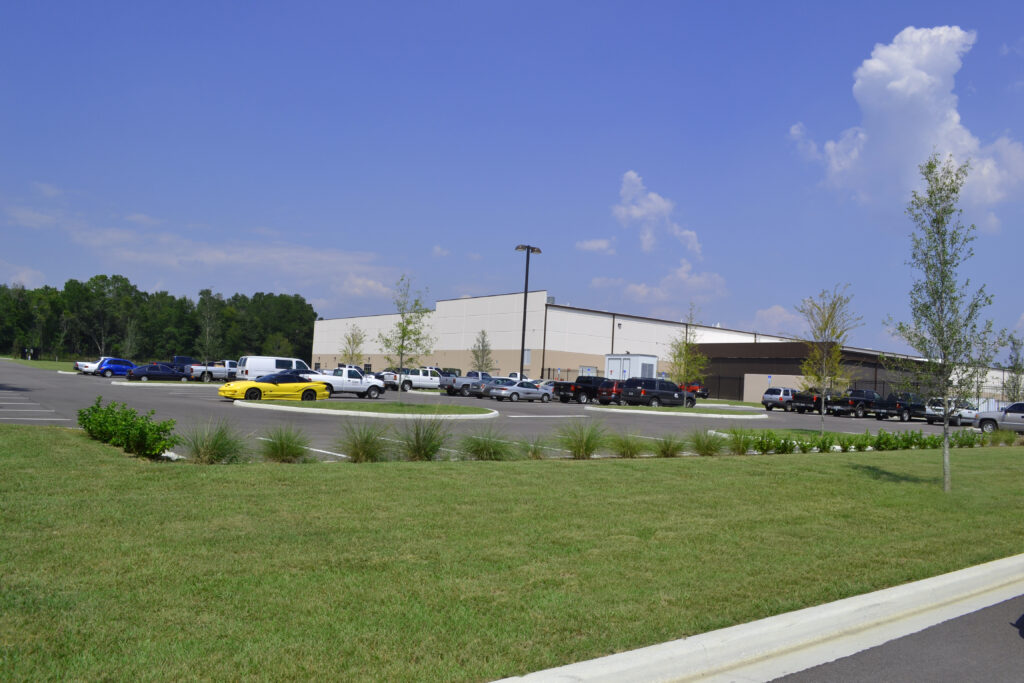 Project Owner & Developer: ENOC, LLC / Mr. Doug Cone Jr., Manager
Project Location: Marion County, Florida
Project Area: 30.00+ Acres
Permitted Through: SWFWMD, City of Ocala, FDEP
Located in the City of Ocala, on the West side of I-75, this project is a 150,000 s.f. distribution center on 25 acres. This is the first parcel of a larger industrial park that will be developed. This project consists of 4 phases to be constructed over the next several years. The site design was coordinated in conjunction with the City of Ocala's engineers for the NW 44th Avenue extension plans to match tie in grades and construction timeline. The completion and opening of the distribution will be in line with the opening of NW 44th Avenue.