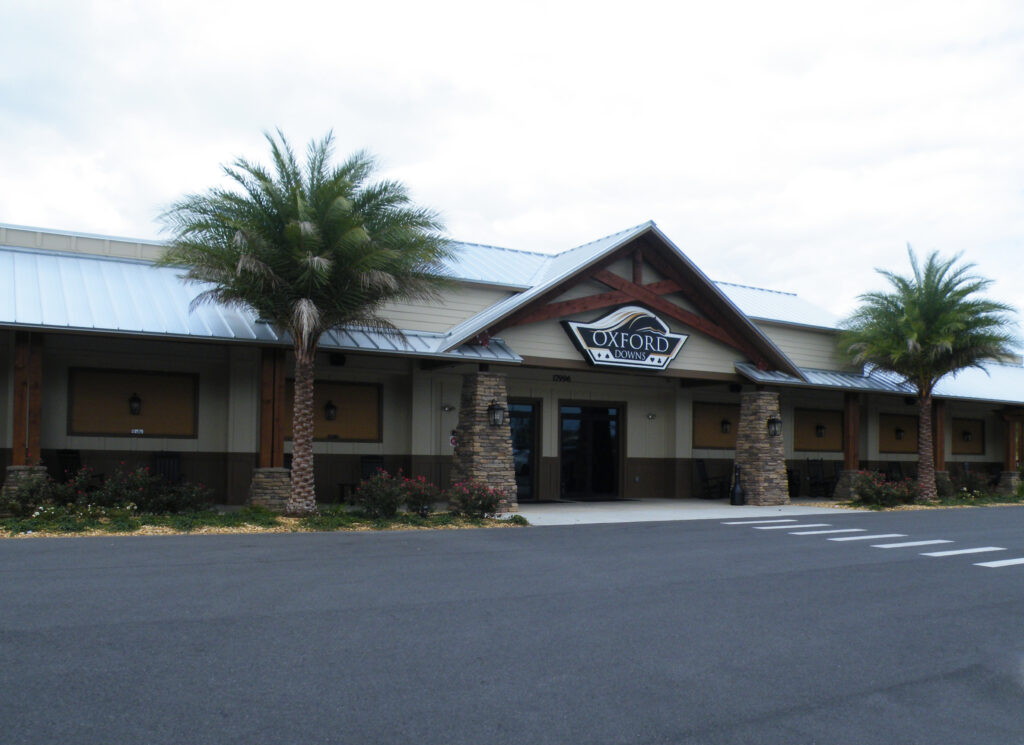 Project Owner & Developer: Tony Mendola
Project Location: Marion County, Florida
Project Area: 30.5 Acres
Permitted Through: Marion County, SJRWMD, FDEP
The proposed Track & Card Room project is located in section 31, township 17S and range 23E.  More specifically, the project is located just south of SE 173rd Place in Oxford, Florida.  The project area will consist of a horse track, singe wide modular building, parking, and stormwater facilities.  The post developed land use types are: woods/grass combination, open space, existing impervious, proposed impervious, stabilized access, and retention area.