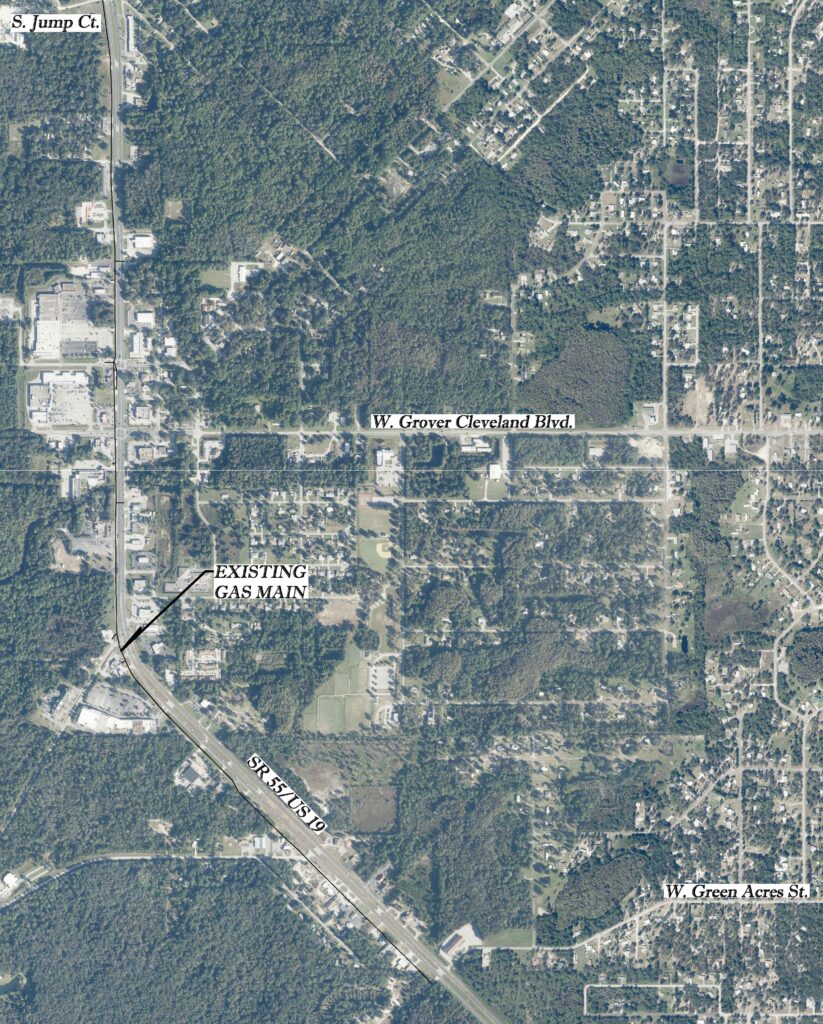 Project Owner & Developer: Florida Public Utilities – Central Florida Gas / Philip Zimmer, Operations Supervisor
Project Location: Citrus County, Florida
Project Area: From W. Green St. to Jump Ct.
Permitted Through: FDOT
The Florida Public Utilities project is a linear 2-mile gas main relocation within US 19 right-of-way in Citrus County, Florida.  The scope of this project included progress meetings and coordination with FDOT's roadway consultants to develop a gas main relocation plan that coincided with the proposed US 19 widening improvements.  Design responsibilities included horizontal and vertical alignment layout for the gas main along the roadway corridor, utility work schedule development, and utility permitting with FDOT.